Where's Rob, you ask? I'm right here, in studio, working my ass off.
Here's what's on my agenda:
1)
New Shortbus pages.
Getting back into the groove of pumping these suckers out. Got sidetracked from the project during the summer due to other (paying) gigs. Life happens, my friends, but I've got a stack of about 20 Shortbus penciled pages that points to good things.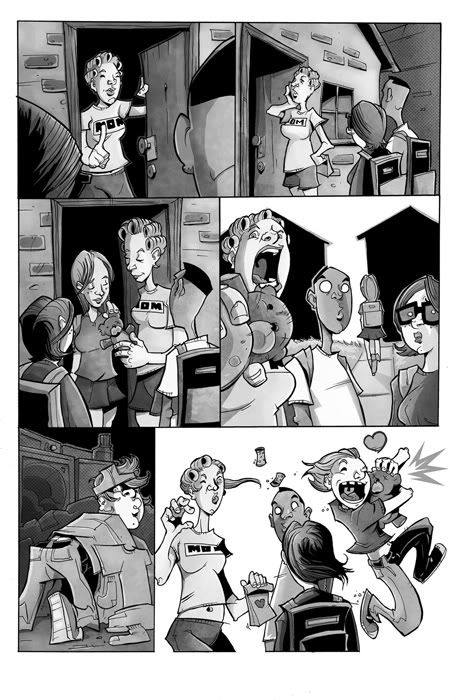 2)
Crowtown concepts and thumbnails.
Finally got a good look that I'm happy with for the project. See below for a peek. I'm thinking I may start page thumbnails this week if I can squeeze it in.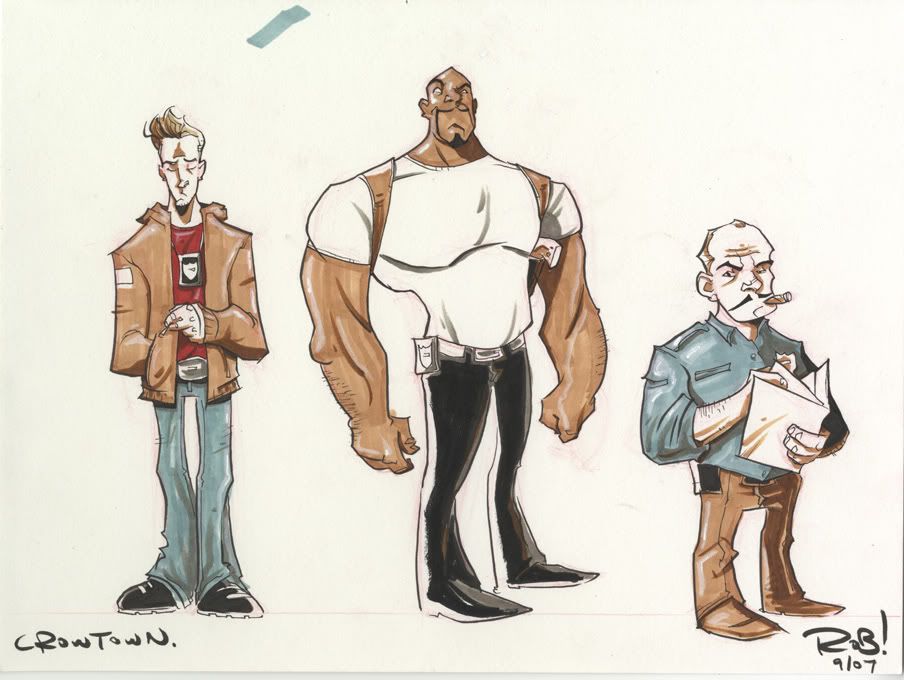 3)
Kill Fate.
What
is
Kill Fate, you ask? My new comic collaboration with
Courtney Huddleston
, that's what. And that's all you get for now.
4)
This alternate cover for Teddy Scares Vol.3
available only through Diamond. I also have an 18-page story inside (pencils, inks and colors) that will knock your socks off.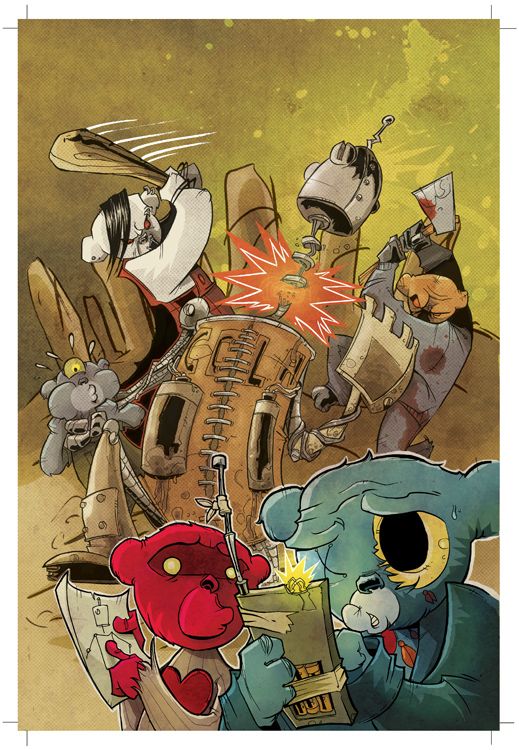 5)
New studio.
Looks like I may be moving into one next month. Sweet...
On a personal note, my wife will be heading for a tropical cruise with several of her family members and crew from work next week. I, having been traumatized by
Jaws
as a small child, shall not be going.
Five whole days without my better half. I wonder how long it'll take before I'm bed-ridden, eating peanut butter in my undies with my bare hands in between tossing scissors at the ceiling.
Sigh. I miss her already.
More stuff soon.
Peace,
Rob!