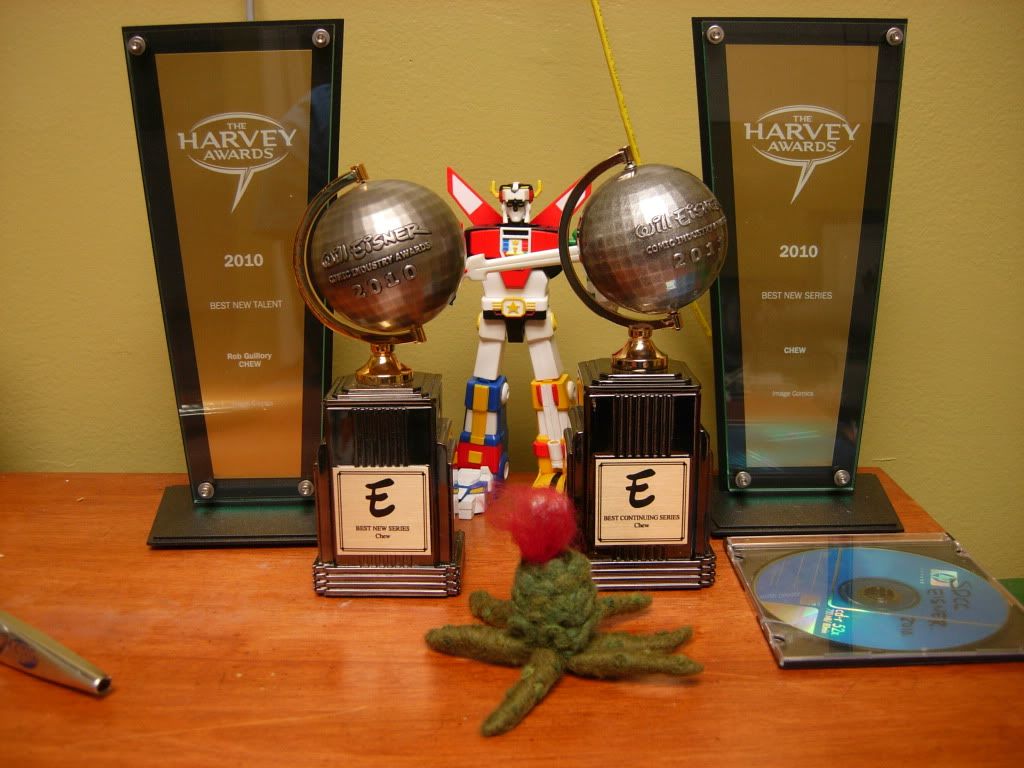 My wall of Awesome. And Voltron protects them all.
For those who haven't heard, CHEW won the 2011 Eisner for Best Continuing Series last weekend. And that's pretty stinkin' awesome. Thanks to all you fans, creators and retailers that made this possible. You guys are awesome.
And YES, I know the blog's been pretty damn barren as of late. What can I say? Between having a kid and keeping an (almost) monthly comic schedule, things have been busy. A lot's happened in the last year, and I've sucked at covering all of it. So I've dedicated myself to posting more regularly from here on. Seriously this time. SERIOUSLY.
See ya tomorrow. (seriously).
-Rob!